Bartenders and servers for corporate and private events
Whether you're planning a formal occasion with linens and china, a corporate happy hour, recognition event, wedding, graduation or a neighborhood/family get together, Panda Staffing wants to be a part of your event. 
Panda Staffing is owned by two women who are Bassett licensed bartenders serving the Chicagoland area. Kim and Natasha have over 20 years of experience in the hospitality industry. They have witnessed and fell victim to the lack of professionalism in the hospitality industry, so they decided to form their own business with a true and genuine focus of creating and maintaining a great experience for the client and the guests of the client.
Knowing they are contributing significantly to the success for the host, the satisfaction and passion lies in working special events for private parties and Corporate events. These two hardworking women respect the fact that it is not "just another event" but is critically important to the host.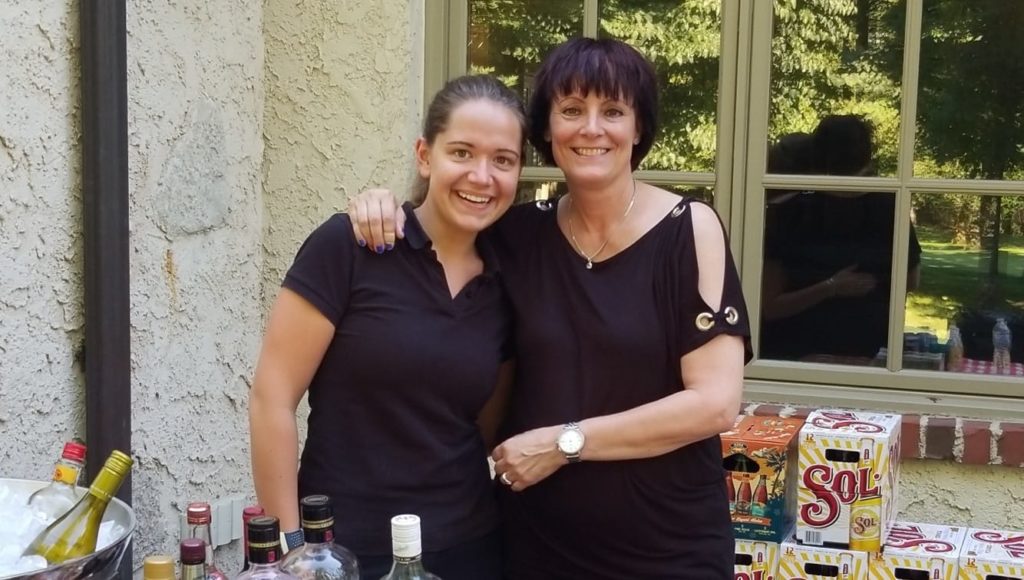 Panda Staffing is by far the best service we've had tend one of our parties! Natasha was so personable and the perfect addition to our event! All of our guests told us how much they loved her and how attentive she was to all our guests requests, We highly recommend Panda staffing for your next event! Thank you Natasha and Panda Staffing!!!
We just hosted our annual summer bash and decided to engage Panda Staffing to take care of our bar needs. We could not have been happier with their friendly staff member who did a fabulous job at a very reasonable price. We would recommend them and use them again.
Amazing and fun bartenders! Kim was very communicative throughout the booking process. I'm glad she suggested doing signature cocktails because they were a total hit! Both bartenders were extremely friendly, fun, and courteous. They came early to make 2 big batches of our signature drinks to have on hand. They were high energy, dancing behind the bar to the dj's music the entire night! Everyone loved their contagious energy! They even memorized what my mother in law ordered so whenever she came back they had her drink ready for her! Absolutely exceeded expectations!